Uncle Jack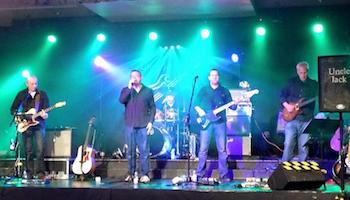 Event Details:
Date:

Saturday 19 December 2020
Venue: The New Inn map

Address: 10 High Street, Amesbury, Salisbury, Wiltshire, SP4 7DL

- 7.8 miles
Event: Uncle Jack
- 9pm
-
Rock covers band. Uncle Jack on Facebook: www.facebook.com/groups/49274076451. Uncle Jack combines acoustic and electric guitars with a solid rhythm section of bass and percussion, and presents it in a unique way - Uncle Jack's "Live Juke Box". The audience chooses the set list and the band plays the requests. The Juke Box regularly includes tracks from Franz Ferdinand, Kaiser Chiefs, Fratellis, Thin Lizzy, Paul Weller, Razorlight, Oasis, Quo, Queen, T-Rex, REM, Stereophonics, The Who, Clash, Arctic Monkeys, Snow Patrol and many more.
Venue Facebook:
facebook.com/thenewinnamesbury
Twitter:
@newinn_amesbury
View more information and other gigs for Uncle Jack
---
Please note: As per our terms of use, the events listed are not in our control, so they could be changed. Also, some venues may charge an entrance fee to certain music events. In either case, we recommend that you contact the venues before making your arrangements.
Guest | Login