Barely Legal
Classic guitar rock covers band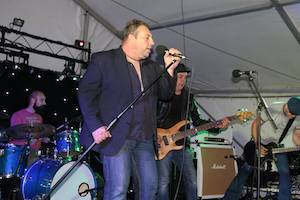 Follow @BarelyLegalRock
Barely Legal is a sensational rock band playing classic and twin-lead guitar rock covers from the 1970s to the present day. The choices and styles of music the band plays are intended to impress, with every member delivering energetic, professional and quality performances that leaves audiences shouting for more at the end of every gig.
---
No forthcoming events to display.
Although we don't have anything listed, it could just be that we haven't been informed of planned events, so
please visit the Facebook page for Barely Legal to check for forthcoming events:
Facebook:
www.facebook.com/groups/legalrock
If you know of an event coming up for Barely Legal that we can list on the guide, please let us know.
---
Please note: As per our terms of use, the events listed are not in our control, so they could be changed. Also, some venues may charge an entrance fee to certain music events. In either case, we recommend that you contact the venues before making your arrangements.